John Hodgman, Georgia expert
For those who are unaware, John Hodgman is an expert. He's the resident expert on The Daily Show, and his 2005 book The Areas of My Expertise is a fine collection of enlightening information (false or otherwise). Within that text he devotes several pages to detailed descriptions of the 51 (yep, 51) American states -- one of which, of course, is the Great State of Georgia: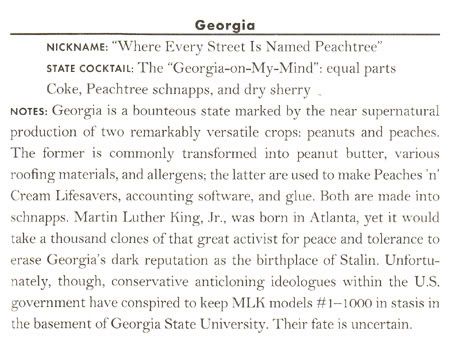 And now we're all a little smarter.
Bonus mp3:
Anya Marina - Georgia on My Mind
[live 10-15-2005]