I need, I need, I need
Matt Groening's Life in Hell is an underappreciated jewel.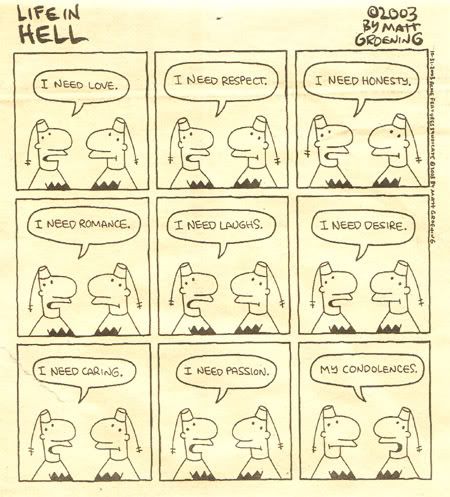 I just want a World Series on the north side of Chicago. Is that too much to ask?
Death Cab for Cutie - I Wanna Be Adored
[Stone Roses cover]
Georgia folks, remember that
The Lucksmiths, Ladybug Transistor, and Folklore
are at the Caledonia Lounge in Athens tonight. Okkervil River
at 40 Watt
tomorrow. Spoiled, we are.