Atlanta show reminder: Wolf Parade Monday night at Variety Playhouse
A reminder to the north Georgia crowd -- Canadian indie rock heroes Wolf Parade appear at the Variety Playhouse on Monday night. Tix are $20 at the door, and it's not sold out (yet).

Wolf Parade - You are a Runner and I am My Father's Son
Wolf Parade - Shine a Light
Wolf Parade - Call It a Ritual
Wolf Parade - Language City

Don't be like The Vision: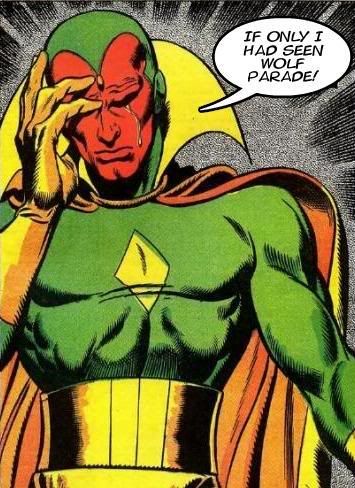 Original art from

Avengers

#57 by Roy Thomas and John Buscema
You're probably not an android who was apparently killed by your mutant wife, but whatever. Hope to see some of you at the show!