Rockin' with Wanda Jackson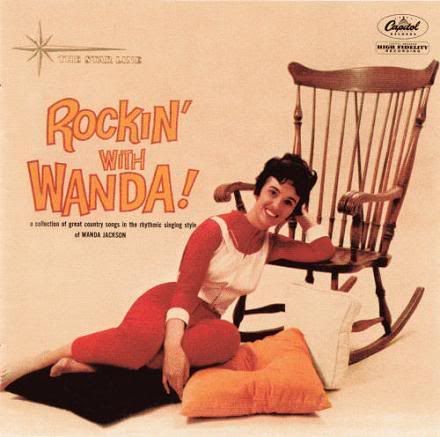 As I tend to do once in a while, lately I've abandoned most new music in favor of vintage tunes. Leading the charge has been "the queen of rockabilly" herself, good ol' Wanda Jackson. Her
Rockin' with Wanda
is a terrific collection of 18 cuts from 1956-59, compiling some of the best music that genre has ever produced. With stuff like this playing, it's little wonder why kids a half-century ago danced by the jukebox. Hot dog!
Wanda Jackson - Cool Love
Wanda Jackson - Honey Bop
It's easy to see why Wanda has inspired generations of country, rock, and rockabilly artists. Her influence is even more impressive given her decision to abandon secular music in the early 1970s. If she's new to you, I can't recommend her enough.