Vananarama
If you watched Lost last night, you got to see Hurley, Charlie, Sawyer, and Jin fire up an early 1970s VW microbus and rock out to some Three Dog Night. It was a scene that clearly reminded viewers of a certain Oscar-winning 2006 film. Notably, in each the bus ride is backed by some pretty nice tunes.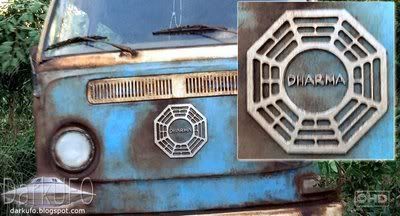 From
Lost
:
Three Dog Night - Shambala
From
Little Miss Sunshine
:
Sufjan Stevens - Chicago
However, the Sufjan track was presumably not played from
an 8-track tape
.
FYI, it looks like most of the files I host will be down through the weekend. My filehost is upgrading. Sorry gang, but it's out of my hands. Hopefully things will be normal again on Sunday or Monday. The above should be just fine though, as should links through to tracks hosted elsewhere.